St Mary's Church is a medieval building, largely unspoilt by Victorian renovation, standing upon a hill overlooking the river Kennet.
The congregation is small but friendly, and welcomes all-comers to services, which are held two or three times a month.
The church is regularly open (as indicated by a "church open today" sign outside).
Parish registers survive from the early seventeenth century. Here is a
guide
to where copies can be consulted.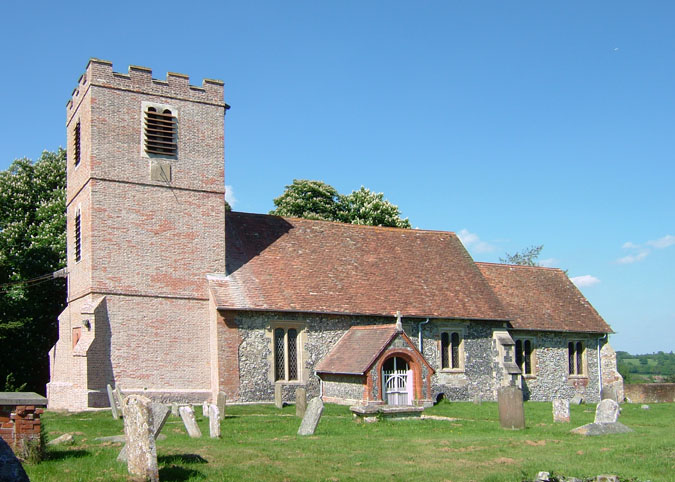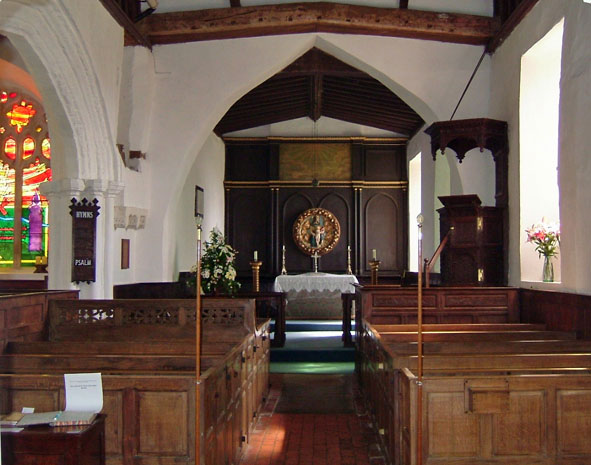 Ministry team
Rector    vacant
Lay member                    Jenny Veasey
Churchwarden                John Stevenson
Benefice administrator  Alex King, The Barn, Enborne Church, RG20 0HD
Day-to-day management of St Mary's is the responsibility of the parochial church council, which is elected from a roll of regular church-going parishioners. This roll is maintained by the churchwarden.
Benefice
The ecclesiastical parish of Hamstead Marshall has since 1981 been part of a united benefice which also includes Enborne, West Woodhay, Inkpen and Combe.
Since 2005 this benefice, and the separate benefice of Kintbury with Avington, have been jointly served by one rector.
Deanery and diocese
The joint benefices fall within the deanery of Newbury, which in turn comes under the suffragan bishop of Reading.
Overall, the church in Hamstead Marshall is administered by the diocese of Oxford. (In 1836 this arrangement replaced the historic affiliation of Hamstead Marshall with the diocese of Salisbury.)
For more information on the diocese of Oxford, which also covers Oxfordshire and Buckinghamshire, see the 
diocesan website
.