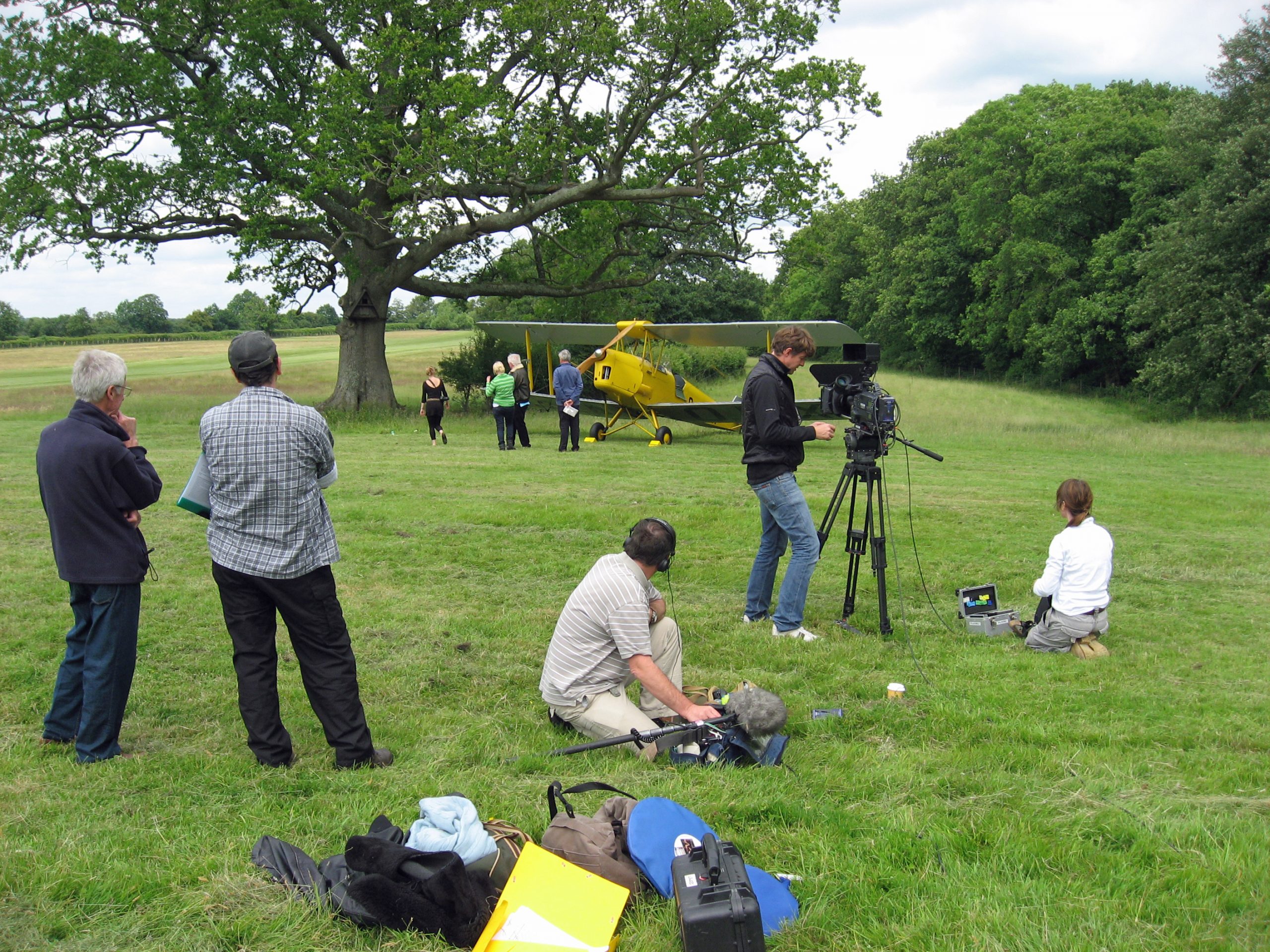 Peter Benest
The death occurred on 16th September of Peter Benest, after a long illness.
Peter, a retired British Airways pilot, lived in Hamstead for at least 40 years, first at Salters, and moving to Little Farm in the 1990s. He was always active in community enterprises, supporting the parish council, the village hall and St Mary's Church. He was also often to be seen overhead, flying his much-loved Tiger Moth, for which he created an airstrip at Little Farm.
Peter Benest far left, when the ITV programme Countrywise visited Little Farm some years ago
Running for Dorothy's charity
Becci Green, who is a friend of Susie Aromando, will be running the London marathon on 2nd October to raise funds for the Dorothy Aromando Art Fund, a charity
which was set up by Susie following the death of her mother from asbestos-related disease.
See Becci's fund-raising page on Just Giving to sponsor her and support this locally created charity, which raises money for research into mesothelioma.
featuring the latest on:
The footpath access problem
Garden society show
Parish council vacancy
Village hall and recreation ground
Give a dog a home
Planning applications: what's approved, refused, and awaiting decision
What's on
Road closure
Enborne Road will be closed from 09.30 to 15.30 on 30th September 2022, from the Church Lane turn-off (just east of Enborne Church) to the Skinners Green turn-off (just east of the A34 flyover).
The closure is to enable BT to carry out pole testing along this section.
Residential access will be maintained throughout, and a diversion will be signed on site.
Upgrade to local sewage works
Thames Water has published its investment plans to 2025, which include installing flow monitoring at the Hamstead Marshall sewage treatment works (in the dip on the Kintbury Road, between Ash Tree and Chapel corners), as well as at 16 other West Berkshire villages. The aim is to create a more intelligent sewer network and drive a reduction in untreated sewer discharges.
Parish council vacancies
The parish council now has two vacancies, Rob Manser and Maryn Oppenheim having resigned. The first vacancy has already passed the deadline whereby parishioners might ask for an election, and will thus be filled by co-option.
The parish clerk vacancy appears to have been filled.
Updates from the parish council
Speeding and SIDs
The process of training volunteers and lending out the device have been simplified, and Hamstead Marshall is about to register with the scheme. Contact Anne Budd if you are interested in taking part.
Pot-holes
Anne Budd is creating a database of local pot-holes, and she intends to report regularly to WBC to press for maintenance. She would welcome input from parishioners on individual pot-hole sites and conditions.
Village Design Statement
The VDS of 2008 is to be updated, and the parish council would welcome input from parishioners for this revision.
See here for the full text of the parish council update issued 2nd August 2022
Coming soon...
September
Thu 28th 20.00: Parish council meeting in the village hall
October
Thu 6th 19.00: Fone Quiz at the White Hart
                             Circle of Friends at the village hall
Sat 8th 10.00-13.00: Community market in the village hall
Sat 15th Harvest supper at the village hall
November
Thu 3rd 19.00: Fone Quiz at the White Hart
                            Circle of Friends at the village hall
Sat 5th Bonfire and fireworks party at the village hall field
Sat 12th 10.00-13.00: Community market in the village hall
Thu 17th 20.00: Parish council meeting in the village hall
The mobile library will stop at Ash Tree Grove from 10.40 until 11.10 on Thursdays  8th and 29th September, 20th October, 10th November and 1st December.
Pilates in the village hall restarts 13th September and continues on Tuesday mornings, 09.30 to 10.30.
To enquire or join, see details here, or  contact Jenny Carter to book.
Ladies who Brunch are meeting regularly again. For details contact Lanie Allen.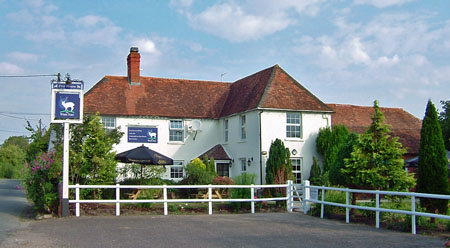 White Hart
The White Hart is now open seven days a week:
Monday to Thursday:    12 - 3pm and 5pm - 10pm
Friday and Saturday:     12 - 10pm
Sunday:                             12-5pm
Details of menus, events and accommodation can be seen here.