E&HM Garden Society
If you would like to get your 2023 membership card now (through which discounts at Yew Tree Garden Centre are available), you can contact Dawn Taylor (01635 32006) or Penelope Lake (01635 48701). Alternatively, cards will be available at the spring meeting, provisionally scheduled for Wednesday, 29th March or Wednesday, 5th April.
Parish council meeting
The parish council meeting of Thursday 16th March will start at 7.30 rather than the usual 8pm, and doors will be open from 7.15 to allow parishioners to meet and talk with parish councillors. All are welcome to attend, and the agenda will be posted here a few days before the meeting.
The meeting will also include a talk by WBC's chief executive officer Nigel Lynn, who took up the post in October 2021.
White Hart on the market
The White Hart is being offered by Colliers for sale at £895,000. Leasehold is offered as an alternative. Details can be seen here.
The pub closed before Christmas. At the time the owner Stella Coulthurst expressed the hope that she might open again in the spring.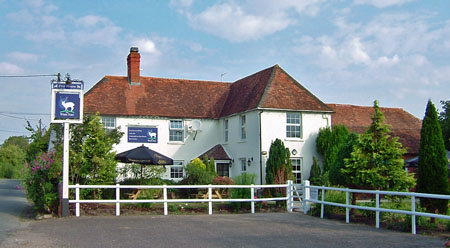 Changes in stile
Following a site meeting of around a dozen villagers with Rollo Gwyn-Jones, the landowner of Hamstead Park, modifications have been made to the controversial  stile which recently replaced a gate on the footpath from Ash Tree Corner into the park.
Several villagers had experienced difficulty in getting over a stile, to the extent that they were no longer able to walk in the park. Led by David Harris, an appeal was made to restore the more accessible gate. The landowner was reluctant to agree to this, having had experience of walkers leaving gates open with consequent damage to crops and livestock.
The solution on trial is a modified stile. Handrails and non-slip surfacing have been added. The dog hatch is to be adjusted to take larger dogs. The landowner has expressed his wish that this will suffice, but has promised to review the situation if it does not.
The December 2022 issue of the Hamstead Hornet is now available here with all the latest village news.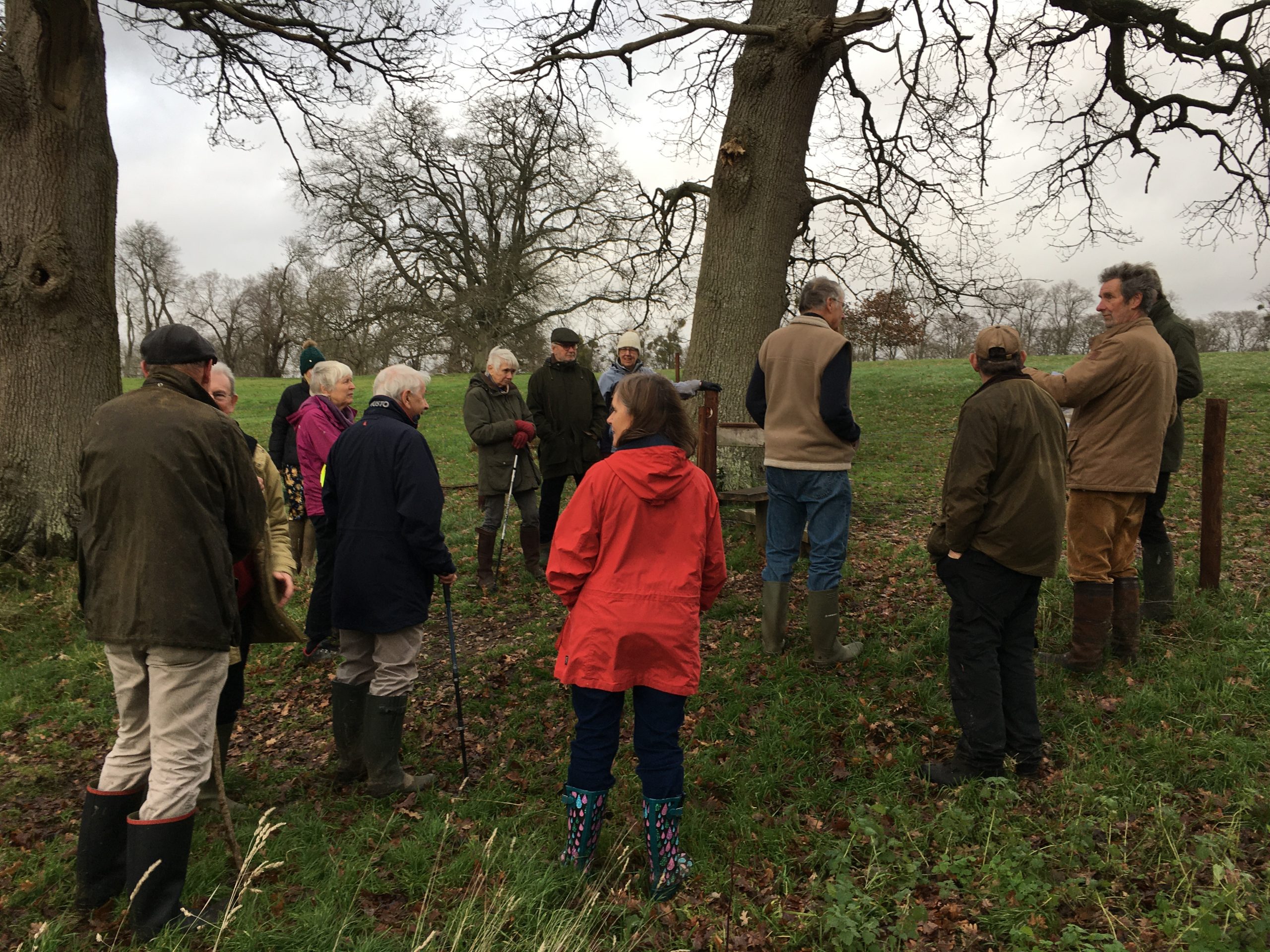 Hamstead Marshall Carol-Singing : report from Sarah and Mick Ward
Hamstead Marshall Carol-Singing 2022 was a great success, raising £200 which will be split between Vetlife and Fairclose Day Centre in Newbury. It was great to have local children join us at various stages of the evening, and we were even lucky enough to have a trumpet accompaniment from a local villager. It was a lovely evening, at the end of which we gathered at Gully Cottage for some mulled wine. Thanks to everyone who came and sang and who donated so generously.
Funeral flypast
Rarely has St Mary's Church been as full as it was for the funeral of Peter Benest on Monday 17th October.
Nearly 200 family, friends, neighbours and fellow pilots gathered for the service, which was conducted by Hamstead's recently appointed rector, the Rev Annette Shannon. Appropriately, the emphasis was on music and flying, Peter Benest's two lifelong passions. As mourners came out into the autumn sunshine, a flypast of Tiger Nine, the Tiger Moth display team to which Peter belonged, commemorated one of their founder-members. Passing for the second time, the team took up a V formation, leaving a space for the missing plane, as is traditional.
Tiger Nine was founded in 2005. The display team is headed by Jeff Milsom, and numbers around 14 Tiger Moth pilots. Peter was a keen member, flying regularly with the group until the onset of his illness around 2018.
Peter Benest far left, when the ITV programme Countrywise visited Little Farm some years ago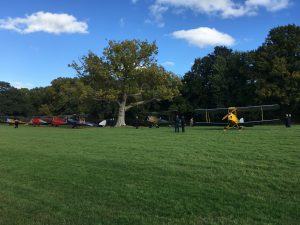 The mobile library will stop at Ash Tree Grove from 10.40 until 11.10 on the following Thursdays: 22nd December, 12 January, 2nd and 23rd February and 16th March.
Pilates in the village hall continues on Tuesday mornings, 09.30 to 10.30.
To enquire or join, see details here, or  contact Jenny Carter to book.
Ladies who Brunch: for details contact Lanie Allen.
Parish council appointments
The parish council now has now filled one of its two vacancies. Liz Copas has joined the council, taking the place vacated by Rob Manser.
The vacancy created by Maryn Oppenheim's resignation remains open.
A new parish clerk has been appointed: Camilla West.
Contact details for all councillors and the clerk are on the parish council page.
Upgrade to local sewage works
Thames Water has published its investment plans to 2025, which include installing flow monitoring at the Hamstead Marshall sewage treatment works (in the dip on the Kintbury Road, between Ash Tree and Chapel corners), as well as at 16 other West Berkshire villages. The aim is to create a more intelligent sewer network and drive a reduction in untreated sewer discharges.
Parish council update
The process of training volunteers and lending out the device have been simplified, and Hamstead Marshall is about to register with the scheme. Contact Anne Budd if you are interested in taking part.
Pot-holes
Anne Budd is creating a database of local pot-holes, and she intends to report regularly to WBC to press for maintenance. She would welcome input from parishioners on individual pot-hole sites and conditions.
Village Design Statement
The VDS of 2008 is to be updated, and the parish council would welcome input from parishioners for this revision.
See here for the full text of the parish council update issued 2nd August 2022