Elm Farm up for sale
Elm Farm and the Organic Research Centre buildings are now up for sale. See full details in the June issue of the Hamstead Hornet.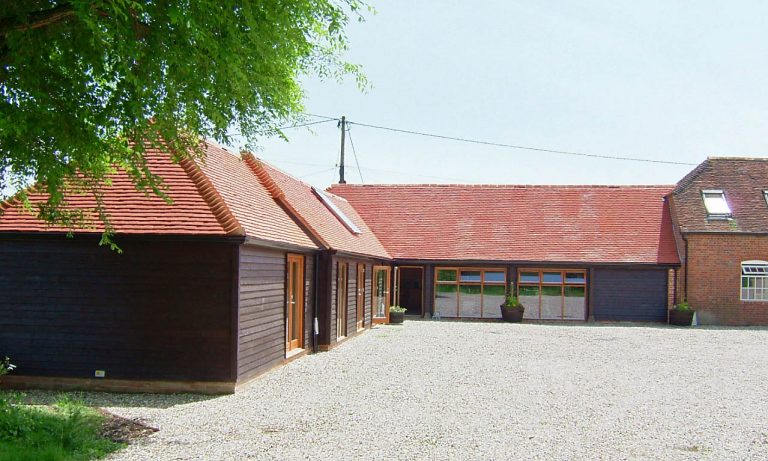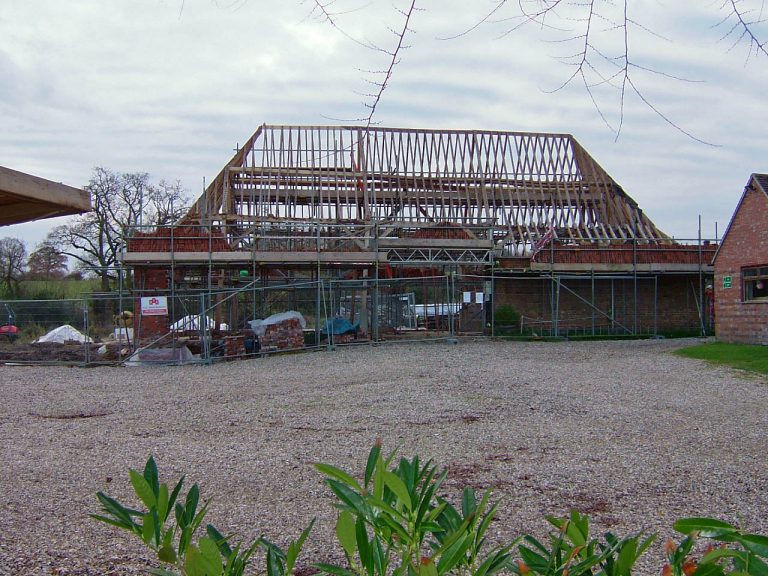 River Kennet home-made egg boat race
11am Sunday July 14th on the River Kennet at Hamstead Marshall
entry fee £5
RKHMEBR Official Rules
1 All vessels to be home-made.
2 All vessels must carry an egg in/on them from start to finish.
3 The winning vessel will be the first to cross the line carrying its egg.
Please let Venetia Dunlop 07796 656340 know (for catering purposes) if you will be coming. Hot dogs, cakes, snacks and drinks will be on sale. Parking will be available in Hamstead Park, RG20 0JD
All proceeds to St Mary's Church, Enborne and Stockcross Primary Schools
Annual village assembly
Tha annual parish assembly took place on Monday 28th May, attended by around a dozen villagers, three Enborne residents and of course the new parish council. Four apologies were received from villagers. None of the three new district councillors attended the meeting, nor was there any representative from Thames Valley Police.
John Handy, as chair, delivered a report on the past year in the village, noting the most significant event as having been the re-opening of the White Hart. He exhorted villagers to support the pub.
Planning applications have not been particularly controversial over the past year, although there is concern currently over wedding teepees at Holtwood and Foxlee Farms.
The Relief-in-Need charity is in good financial order, and a new tenant has recently taken on the grazing field. £150 was granted by the trustees to three deserving parishioners this year.
Anne Budd, welcomed by John Handy as the new parish councillor in place of Stuart Morton, reported that the parish plan survey results have identified the following local concerns: speeding traffic; the lack of an off-road footpath linking key sites in the village; flytipping; poor mobile signal; and the lack of a printed parish newsletter. Whilst acknowledging the significant obstacles to remedying these issues, the parish plan team is drawing up an action plan. It has been estimated that half of today's village residents have arrived since the original parish plan was drawn up in 2007.
Village hall finances are in good order, but as the rental rate has been unchanged for 10 years, the management committee has decided to raise it to £10 per hour.
New parish council
The following parish councillors took office for three years in an uncontested election on 2nd May 2019.
AROMANDO, Susie: White Hart Cottage, RG20 0HW
BENEST, Peter James: Little Farm,  RG20 0JH
BUDD, Anne Louise: 8 Ash Tree Grove, RG20 0HJ
HANDY, John Peter: 10 Salters, RG20 0HH
White Hart events programme
Monday nights: Bubble and squeak for two, with a bottle of house wine: £26.
First Tuesdays of the month: brewery night, with special brews.
First Thursdays of the month: the monthly mind-bending quiz, raising money for charity.
Fridays: fish night, with catch of the day fresh from Brixham.
Sunday: traditional roast lunch.
Regular opening hours are:
Monday – Thursday 4pm – 10pm
Friday and Saturday 12 noon – 11pm
Sunday 12 noon – 5pm
Level crossing closure
The level crossing will be closed from 22.00 and 06:00 each night of Monday 17th, Tuesday 18th and Wednesday 19th June.
M4 closures
Refurbishment of the M4 bridge at Chieveley has required a series of weekend closures of the westbound carriageway between the slip roads.
During June and July there will be further closures of the J13 roundabout requiring traffic to be diverted along the A4 between J12 and J14.
See the official announcement here.
Significant delays are expected during these periods, and Highways England recommends that motorists heading for J13 allow plenty of extra time, or choose an alternative route.
District councillors elected 2nd May
As described in the March issue of the Hamstead Hornet, Hamstead Marshall now falls within an expanded WBC ward, taking in Hungerford and Kintbury. This ward is now represented by three councillors, elected on 2nd May:
James Cole
Dennis Benneyworth
Claire Rowles
All three are Conservative.
Enborne & Hamstead Marshall Garden Society Summer Garden Meeting
at Enborne Valley Farm, Holtwood RG20 0JH (by kind invitation of Andy Pocock)
on Wed 3rd July 2019 at 7.30pm
The Pocock Family have lived and worked in and around Enborne and Hamstead Marshall for at least four generations.  From an early age, Andy and his sisters had their own gardens and this started his love of growing fruit, vegetables and flowers.  He bought two fields at Holtwood in 1988 and moved from Vanners Farm. He built a new house, designing and creating a new garden, from nothing to what it is today. The house is set above with views over the valley.
Refreshments
Raffle (Donation of prizes for this would be much appreciated)
Bring & buy plant stall
Produce stall  (please bring any contributions with you)
Competition for the Meadowfresh Cup. Classes open to all members. Points are awarded at the evening meetings prior to the Flower Show in September.
Do bring exhibits and try showing some or all of the following:
                           Sweet peas - 9 stems
                           Roses - hybrid tea - 3
                           Roses - floribunda - 3
                           Rose -  1 specimen
                           Indoor pot plant - container not exceeding 6" diameter
                           Outdoor pot plant - container not exceeding 6" diameter
                           Flower arrangement in a basket
                           Lemon drizzle cake
The Redhill Rose Bowl will be presented to the member with the best overall rose exhibit from the three rose classes.
Membership cards will be available.  If you haven't yet renewed your membership and are unable to come, do please contact: Dawn Taylor (01635 32006) or Penelope Lake (01635 487010.
Use it or lose it
Many villagers may be unaware that a mobile library visits the village every third Thursday , parking at the village hall from 10.20 to 11am (see the What's On page for specific dates).
Usage is falling, and if it doesn't recover the service will surely be targeted for a cut.
The mobile service also operates an At Home loans service for residents who are housebound. Volunteers will collect and deliver library books on request. To find out more about this service see the WBC library service page.
Village hall classes with Paula Chandler
The next block of Pilates classes begins Monday 10th June. It will be another 6-week block, costing 6 x £9, or £11 per class if you pay as you go.
The next Tai Chi course begins on Thursday 13th June, 18:00-18:45 and runs for 6 weeks at a cost of £54. Suitable for beginners.
Contact Paula if you have any queries.
Message from Elm Farm
Due to lambing the Elm Farm trail will be closed on the south side (the Elm Farm building side) of the road from  15th April to 30th June for lambing (see map where trail is marked in yellow). Everyone is welcome to continue walking the trail on the north side of the road.  Signs will be displayed explaining about the closure. It is important that the lambing ewes have a calm and stress-free environment in which to lamb so we would be very grateful for your help in ensuring a successful lambing season.
Pictures from the past
These three photos of Chapel Corner were taken by the photographer Donald Birkinshaw in 1952. From left to right they are:
the old Post Office;
looking northwards from Chapel Corner along Warwick Hill, showing the house which was replaced by Honeysuckle Cottage;
the cottage which used to stand where now is Elm View.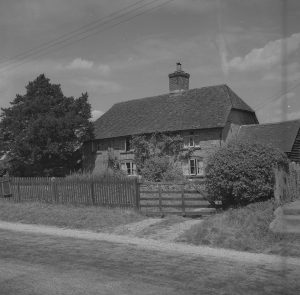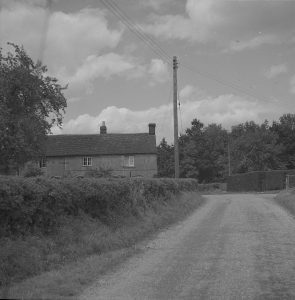 See the What's On page for a calendar of village events.
See the News & events page for more details of individual events.
See St Mary's website for details of church services and events organised by the support group.
See the Hamstead Hornet for a summary of village news in the last quarter: White Hart latest, planning applications, village property on the market etc.