Speakers' Corner
On Tuesday October 9th at 7.30pm, St Mary's Church will host the first of six benefice-wide talks in a series entitled Speakers' Corner. Edgar Vincent from Inkpen will give a talk entitled My Second Life as a Biographer. During the evening wine, tea, coffee and nibbles will be served. The cost is £5 per person .
From November to March there'll be five more talks featuring speakers from within the benefice, chosen for their knowledge of stimulating and thought-provoking topics.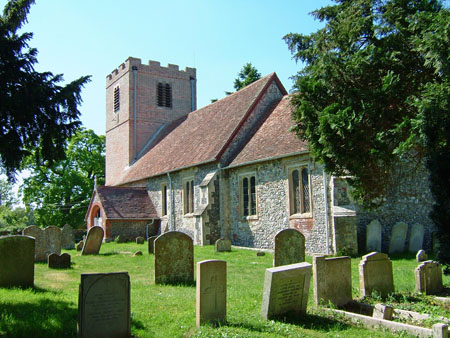 Hamstead's harvest supper, which began centuries ago as a farmers' event, then transferred to the White Hart, and was in the late twentieth century adopted by the church, but lapsed several years ago. This year it is to be revived, and will take place at the village hall on Saturday 29th September, from 7.00 to 10.00pm. Proceeds will go to the village hall.
Drinks will be available by donation, or BYO.
Tickets: £5 including a raffle ticket. Numbers are limited so book now.
If you could supply a dish for the table, donate a raffle prize or help in any way, please email Sue Watts or ring on 01488 658932.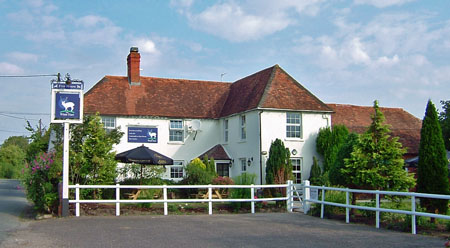 Following the planning inspector's dismissal (see the full report here) of Stella Coulthurst's appeal against WBC's rejection of her application to turn the White Hart into four dwellings, the pub appears to still be on the leasehold market with Christie & Co.
Until recently the agent's page  described the pub as "under offer", but enquiries by the Hornet to both Christie and Stella Coulthurst remain unanswered.
Use it or lose it
Many villagers may be unaware that a mobile library visits the village every third Thursday , parking at the village hall from 10.20 to 11am (see the What's On page for specific dates).
Usage is falling, and if it doesn't recover the service will surely be targeted for a cut.
The mobile service also operates an At Home loans service for residents who are housebound. Volunteers will collect and deliver library books on request. To find out more about this service see the WBC library service page.
Parish council vacancy
Johnny Stevenson recently stepped down from Hamstead Marshall parish council, leaving a vacancy which the council is seeking to fill.
Any parishioner may serve on the parish council, either by election or by appointment. In the event of an uncontested vacancy (which is customary in Hamstead) the existing councillors choose a replacement.
Anyone interested in filling this vacancy should contact John Handy.
Paper deliveries
Hamstead Marshall has in the past suffered from the non-delivery of newspapers, local geography making the round unsuited to schoolchildren on bikes. However, for the last several years a good daily delivery service has been available from Rob McGregor.  Call or text him on 07766 316486 if you'd like to be added to the round.
Not many people know that...
...On 1 January 1985, Ernie Wise made the first mobile phone call in the UK. He was at St Katherine's Dock in London and called Vodafone's headquarters, then above a curry house in Newbury.
See the What's On page for a calendar of village events.
See the Social Life page for more details of individual events.
See St Mary's website for details of church services and events organised by the support group.
See the Hamstead Hornet for a summary of village news in the last quarter: White Hart latest, planning applications, village property on the market etc.